Liz Lemon said, 'What a week, huh?'
Let me say, 'What a year, ah!'
This year, it now feels, has been so long. So much was done and so much still remains on my ever-growing to-do list. In this blog post, I will list out all the goals I planned for the past year and share how much progress I have made towards achieving them. This exercise is not to judge myself, but for an annual record keeping of my growth, all replete with stumbles, bruises, smiles, and hope and small wins!
Lab stories
The biggest change that happened this year is that I moved on from the Cytoskeleton Lab at inStem. The experience has been of tremendous professional and personal growth, learning how to accept my own shortcomings and identifying prejudices. In the lab this year, I continued my work on drawing and science. I also worked with an amazing intern, Aurelie to try my hands at making an educational video.
Minhaj, the PI and I also developed a relative scale for use by teachers and science communicators in navigating stories set in the microscopic world.
Collaborating more
This year I got a chance to create a lot of work with old friends and new friends. The best part of the collaborations was not just the exchange of ideas but the friendships that happen as an accident.
Zines! Working with old friends at Centre for Cell and Molecular Biology (CCMB), Hyderabad, we made zines around science stories from the lab of Manjula Reddy and K Thangaraj. I got to learn about their science as well as develop the narrative in collaboration with Somdatta Karak, SciComm and Public Outreach Officer at CCMB. If you would like to buy a copy, write to her at [email protected]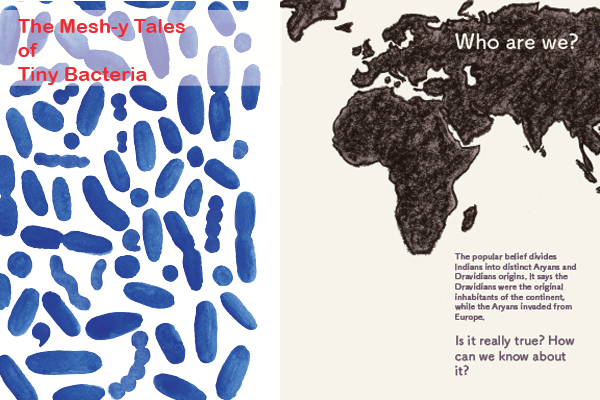 She, Dr. Meghna Krishnadas from Lacones, CCMB, and I also collaborated for a zine-making workshop centered around ideas of climate change.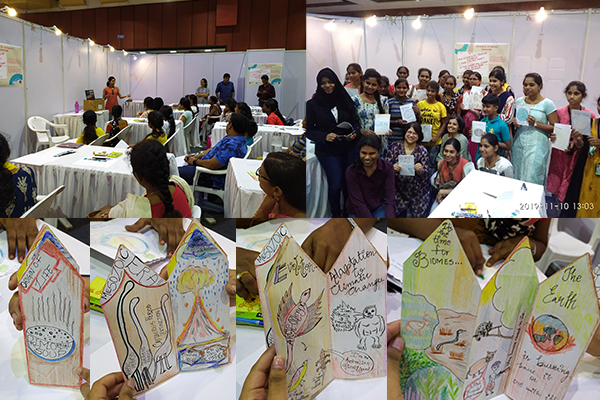 Book! When I started my journey as an illustrator, the dream was to make a science children's book. Thanks to Yamini Vijayan, Sindhu Ravindran, CG Salamander, and Anjali Alappat of Pratham Books; it's happening! We are making a book about some tiny things.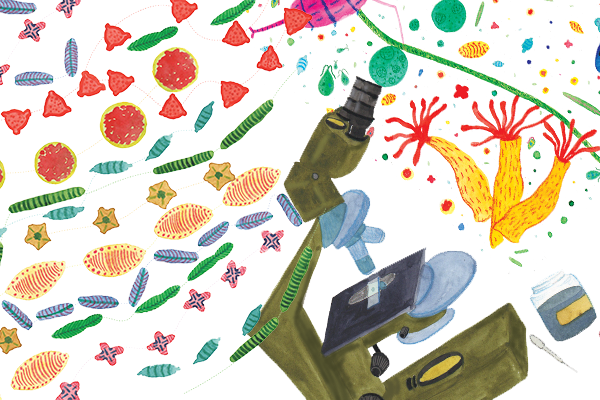 Covers! I also made some covers for Connect, a magazine by the Archives and Publication Cell at the Indian Institute of Science (IISc). Find here.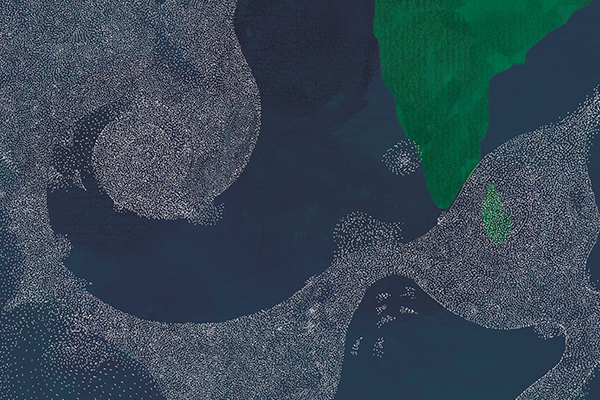 Editorials! I collaborated with the sisterhood of The Life of Science to create some illustrations for their mental health series. The series raises some truly important discussions. Please go through it of you are associated with academia in any way, or are interested in conversations around mental health issues.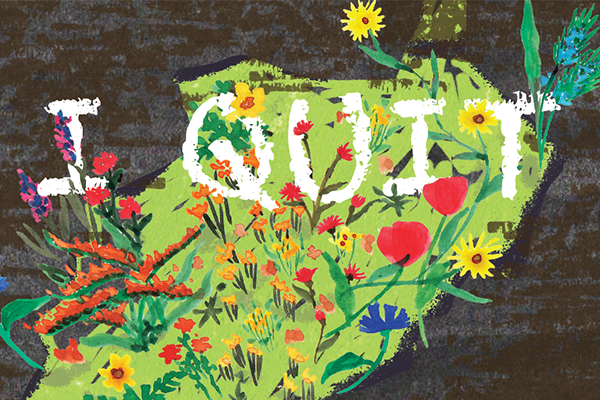 I made several editorials for my dear friend Rituparna Chakrabarti for her blog Serendipity Brain. Find the blog here.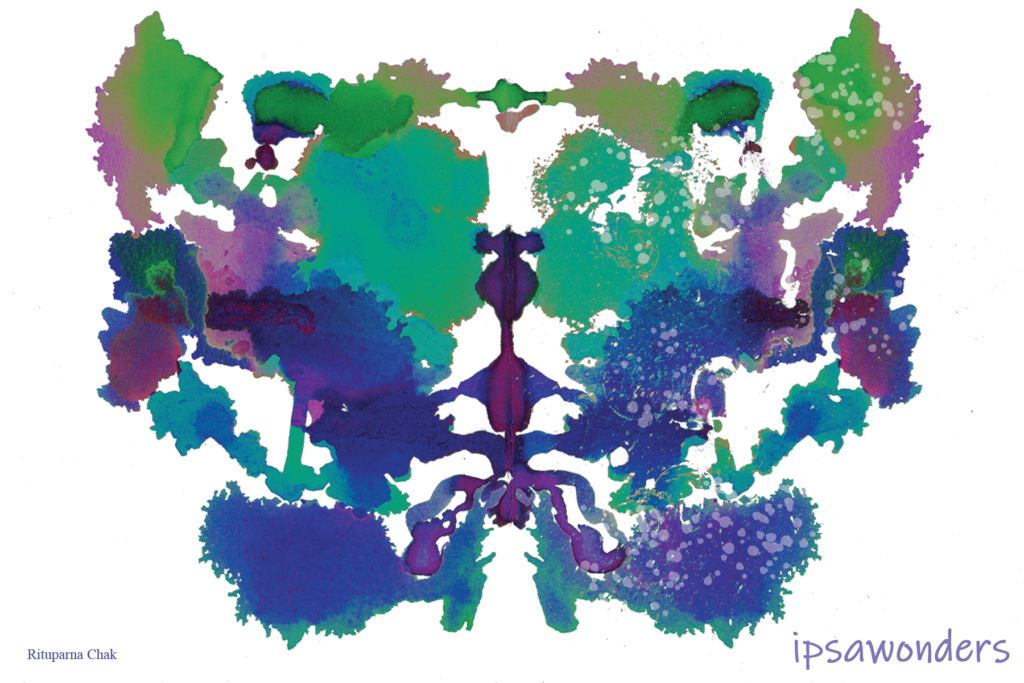 Some other collaborations involved outreach content for Dr. Arjun Guha, Dr. Himani Nailwal, product illustrations for Dr. Joyshree Chanam, CloudKrate, and spot illustrations for Current conservation.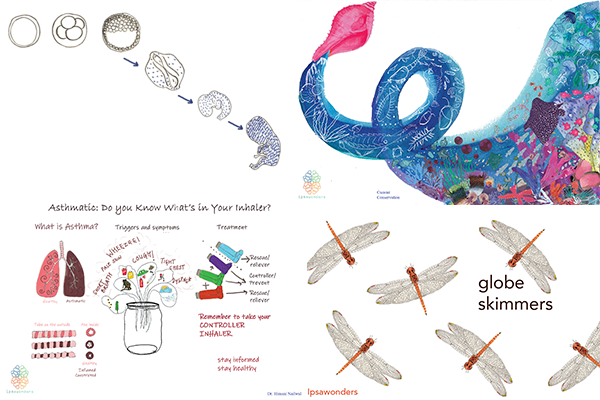 This year I also collaborated with a new crop of science writers, Dibya Saha and Sujoy Deb for content on blogs and products.
Hope is to continue collaborating and finding new friendships.
More Products
Zines! I did not do all that I had in mind, but I did create a lot of zines, especially in terms of exploring, 'what it means to be a cell'. These contemplative zines are available as a part of ongoing, brain-picking series. Get a copy here.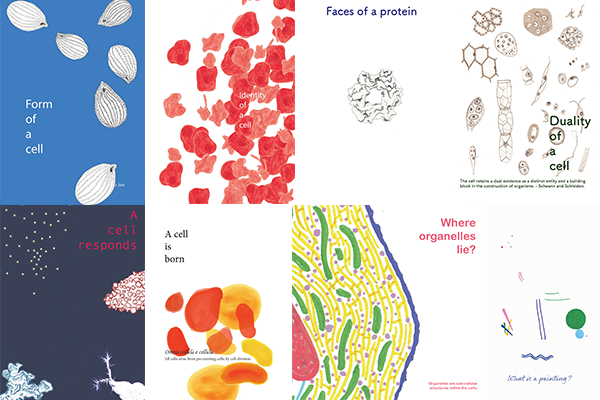 As a personal breakthrough, I set up an online shop on Instamojo for people to be able to buy my work.
I also got to display and sell my work at various different platforms including scientific conferences and comix festivals.
Sharing more
As I promised to myself, I have been more forthcoming and more prompt in sharing on social media. Check (and follow!) me on Instagram and Twitter.
Apart from that, I got several opportunities to share my journey and my process and even some gyan.
Interviews about my journey so far, and that of sci-art in general for multiple platforms like IndiaBioscience, Science Media Centre, Interview Portal, Indian Express, Hindustan Times.
Talks and interactions with students at Bangalore University, National Gallery of Modern Art, Bangalore, Saint Joseph's College, Ramaiah Institute of Technology, Indian Institute of Science Education and Research (IISER), Pune, Centre For Learning, Bangalore, MES Kishore Kendra, Bangalore.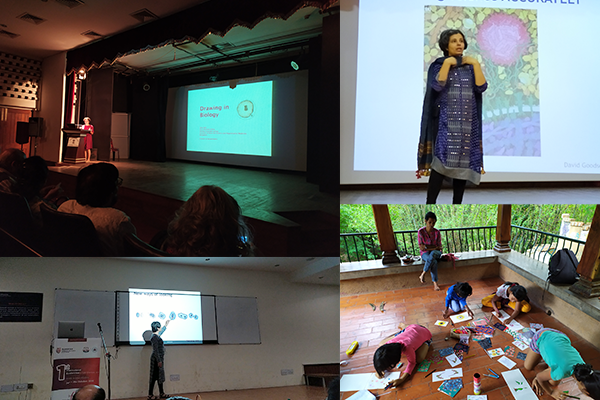 Presented work and zines at several academic and public venues, including JNCASR, Bangalore, IISER, Mohali, Bangalore Comix Fest, IISER, Pune. I learned so much about audience interests and expectations.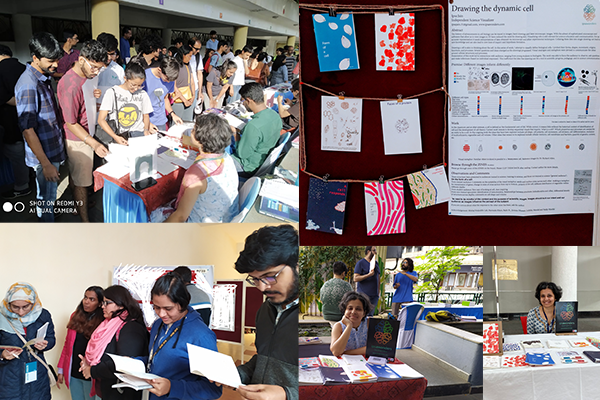 Gyan! I shared some of my ideas and opinions at Confluence and We Talk Science.
At Science high, we shared science and logic of symmetry and of immunity with Mamata and Kashyap, respectively. This was done at our favorite bookshop, Goode's Book Republic.
Thanks to all the people who made these engagements possible. To more in the future!
Teach more
Thanks to Susan Philip at Saint Joseph's College, I got to explore teaching ideas around visualization and visual documentation with an interested and interesting group of students. Read more about each class on Instagram.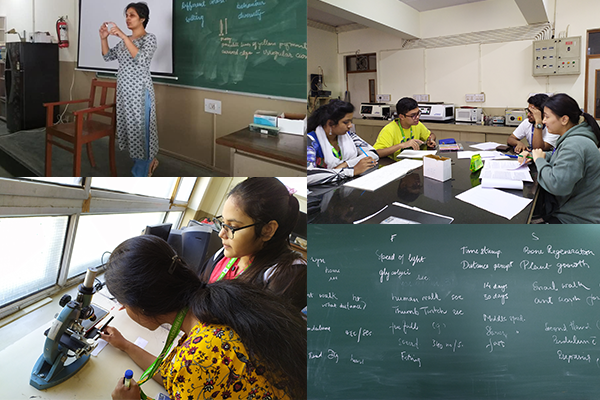 Another truly interesting opportunity was an interaction with 20 people (school student to senior Ph.D. students) on discussions around science illustration. This was facilitated by Science Media Centre at IISER, Pune.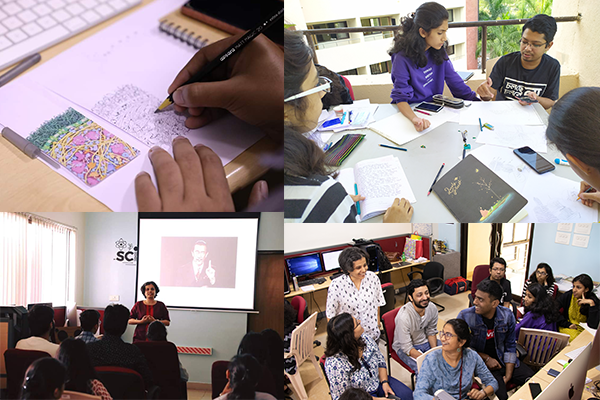 I also took several workshops this year, including those on graphic design for scientists looking to learn how to create graphical abstracts. These were at NCBS, inStem, IISER Pune, CCMB.
Read and Learn More
I did better at reading books this year.
The Birth of a Cell by Henry Harris, Lab Girl by Hope Jahren, Fun Home by Alison Bechdel, What to do when I am gone by Suzy Hopkins, I see that by Romanyshyn and Lesiv, A velocity of being compiled by Maria Popova, Beauty by Sagmeister and Walsh, Beauty -A very short introduction, by Scruton, Aya Life in the Yop City by Abouet and Oubrerie, Step Aside, pops by Kate Beaton, Neurocomic by Matteo Farinella, Ways of Seeing by John Berger.
I have also joined the ScicommSci Club to learn more about the science of science communication. I attended the SCWBI workshop by Priya Kurian.
Overall, in the coming year, I really hope to try more new techniques, interact with more artists, create more science art, learn more science-art-humanity.
Happy New Year!
All these opportunities and interactions with collaborators, audiences, participants, and clients have enriched my mind and my work. Thank you! I am hoping that the process of learning and growing continues in the coming year, and sincerely hope that you achieve your goals in 2020.
Editing credits: Siddharth Kankaria