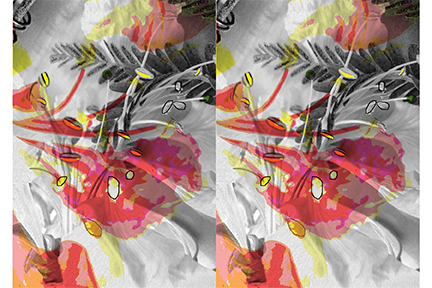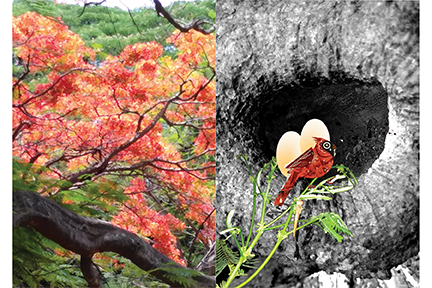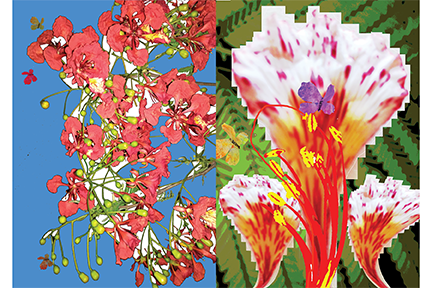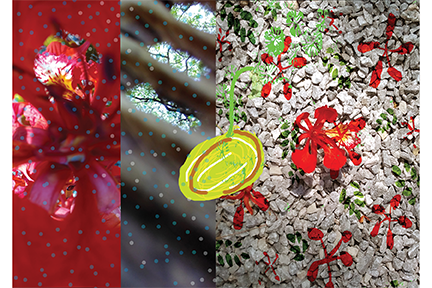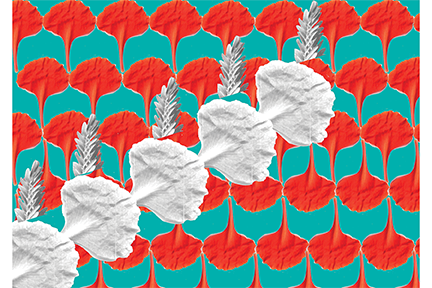 Gulmohar Story
First sci-art project done for a Coursera Image Making course. I used a combination of photography and painting to depict Gulmohar in spring and summer.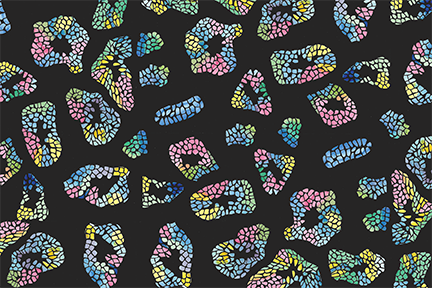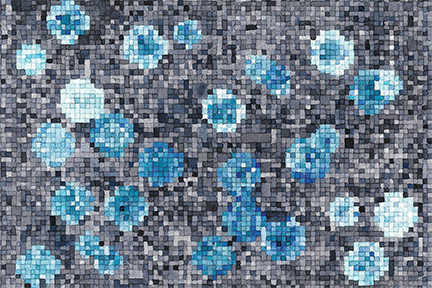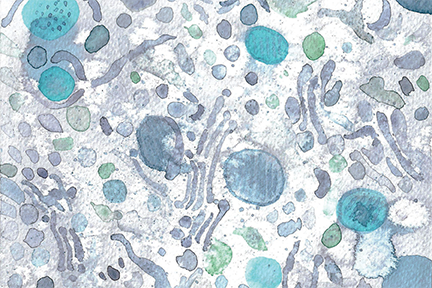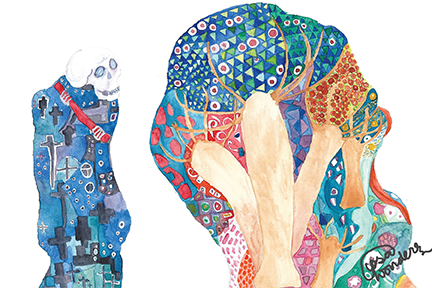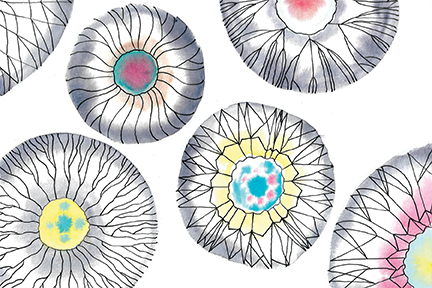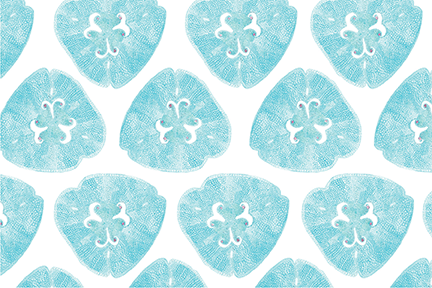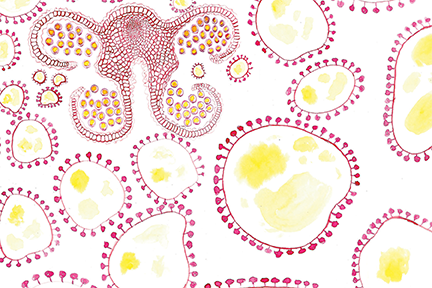 Molecular Science stories
In this personal project, I depict aspects of cellular and molecular biology.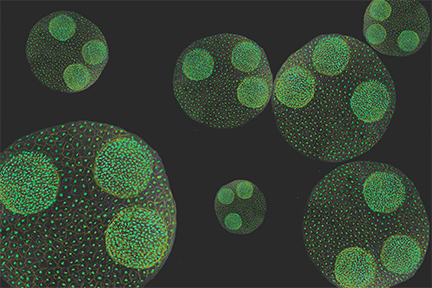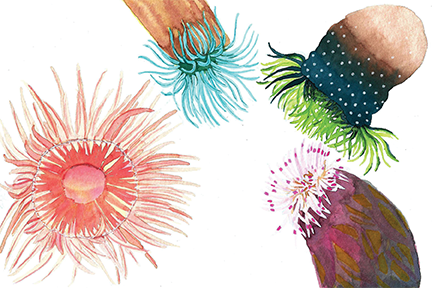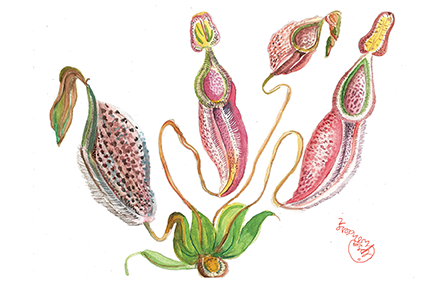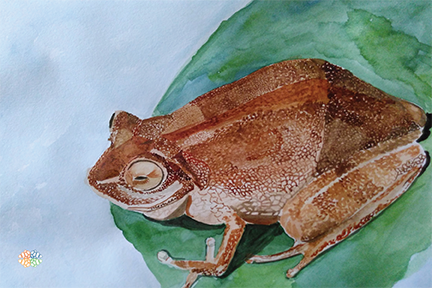 Natural History Stories
In this personal project, I depict life forms on earth.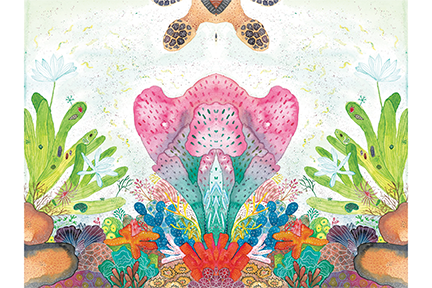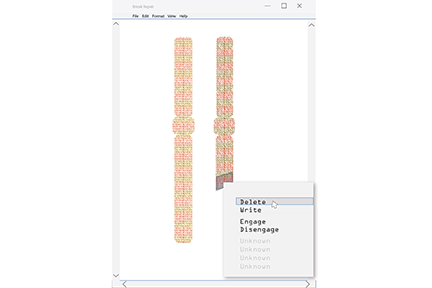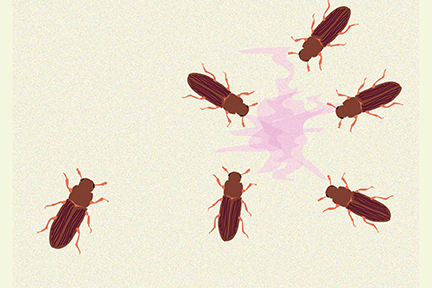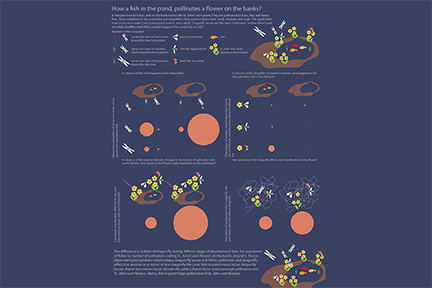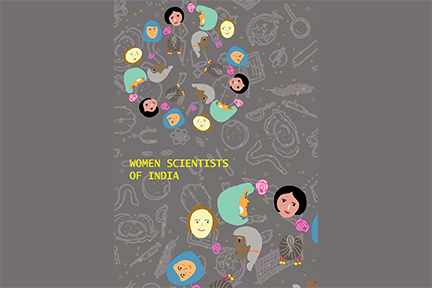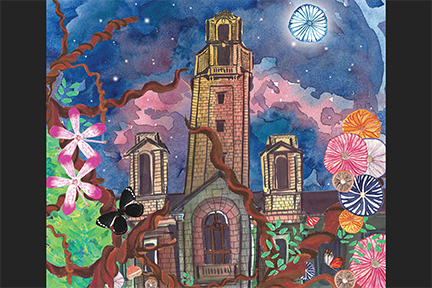 Science stories and related work
In these projects, I summarize a scientific paper/concept into an illustration or a story or an infographic for the client.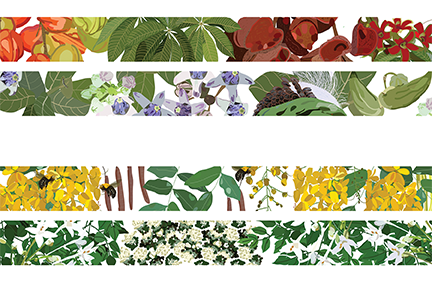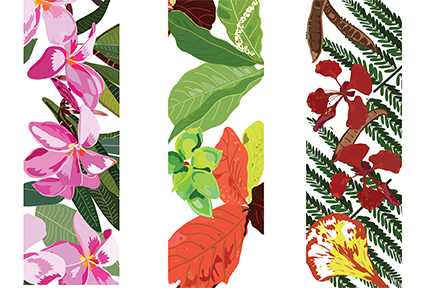 Flora of NCBS
In this commisioned project, I documented the diverse flora of NCBS campus using vector art.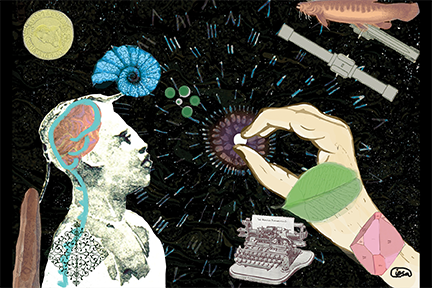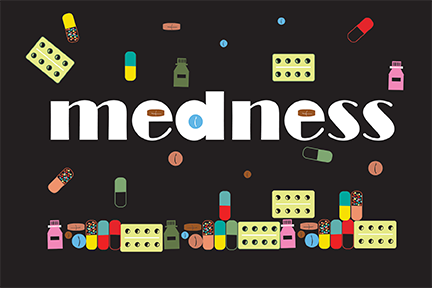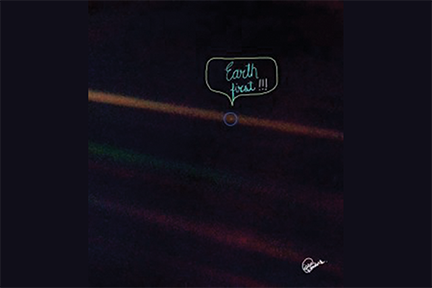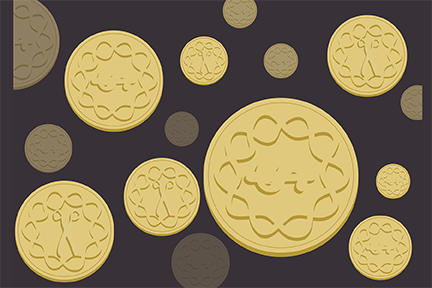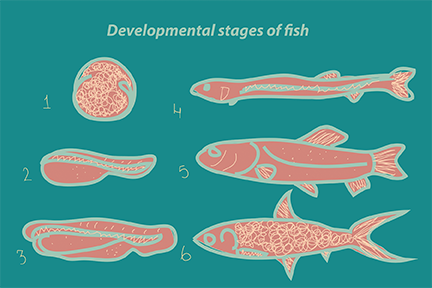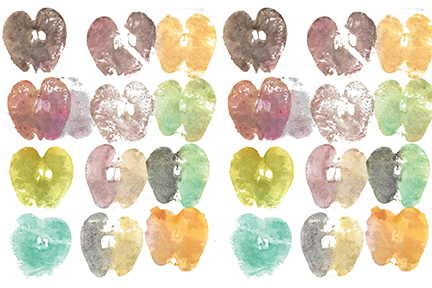 SciWri
Sciwri is the science communication arm of PhD Career Support Group. I was a regular contributor to Sciwri as a writer and an illustrator. I guest illustrate for them now. My work has also featured on their Instagram Blog The Sciencetimes.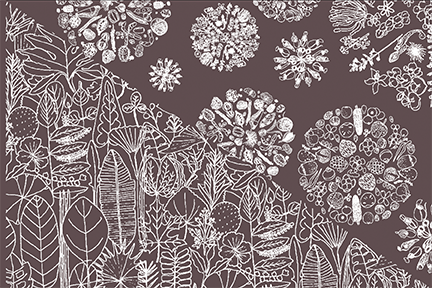 Student Conference on Conservation Science (SCCS) 2017
SCCS is an annual national conference hosted by Ecological Science students from Bangalore. I illustrated and designed collaterals, including diaries, T-shirts, banners, tags for them. I hand-drew line sketches of seeds, flowers, leaves, fruits and other plant parts for the artwork.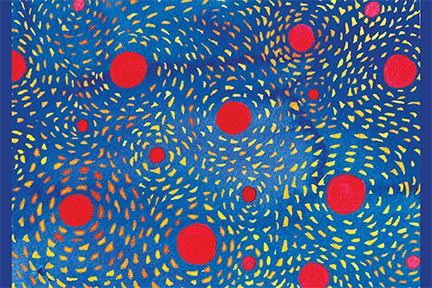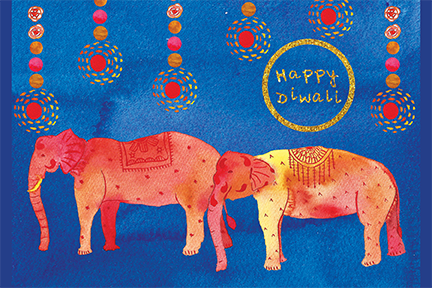 Science inspired products
Include perpetual calendar cum coloring book, bookmarks, postcards, notebooks, jewelry, fridge magnets.
(Available based on stock availability).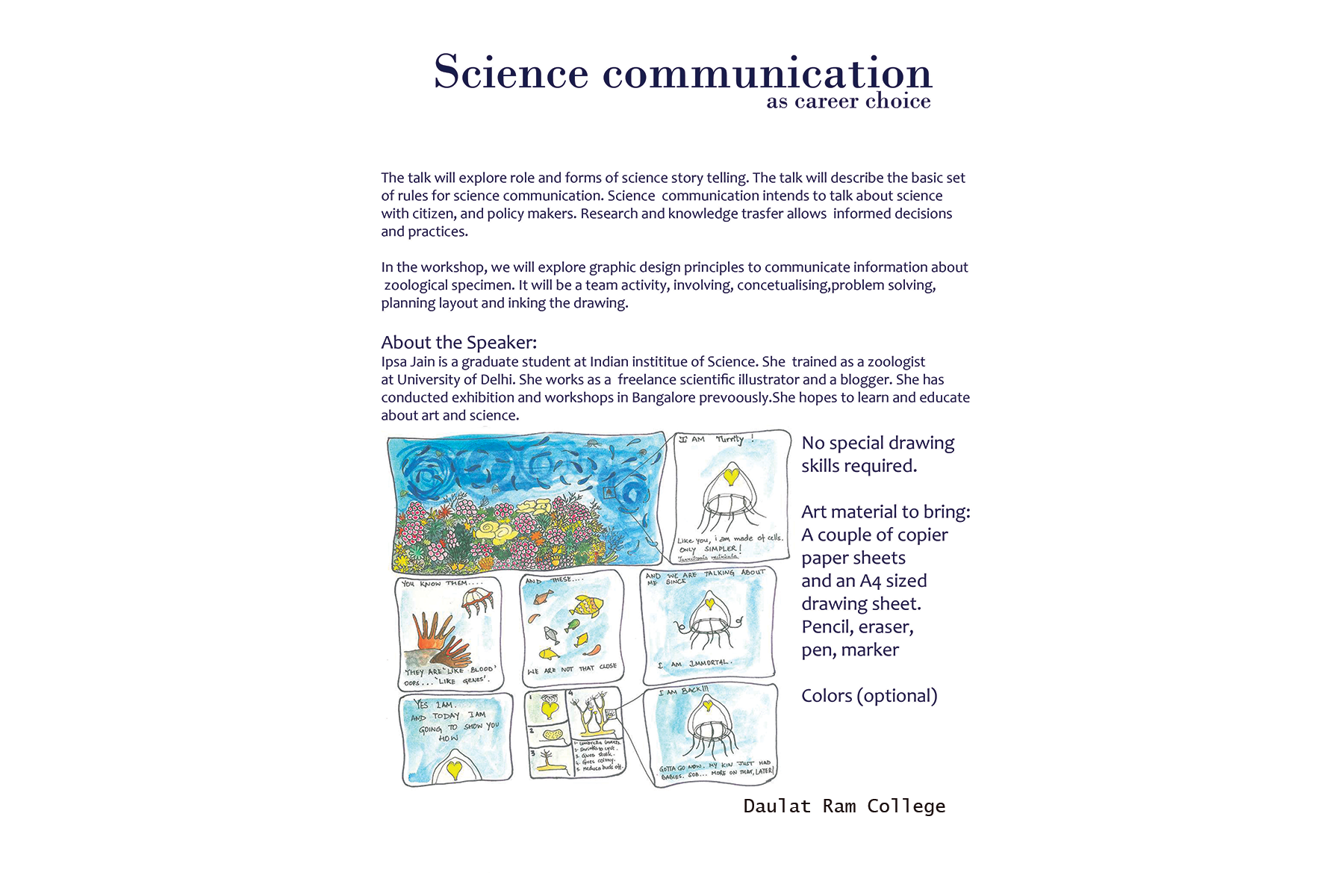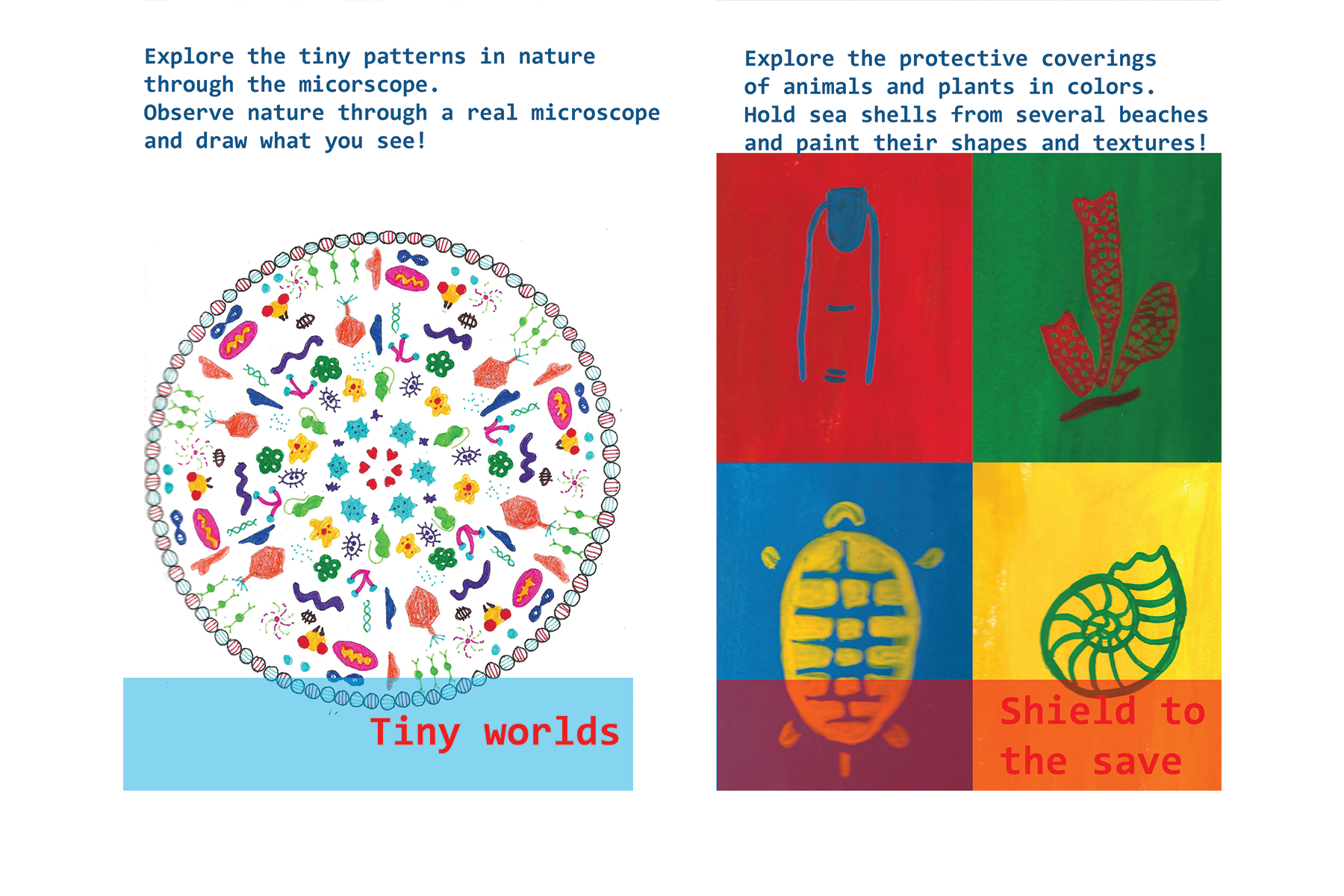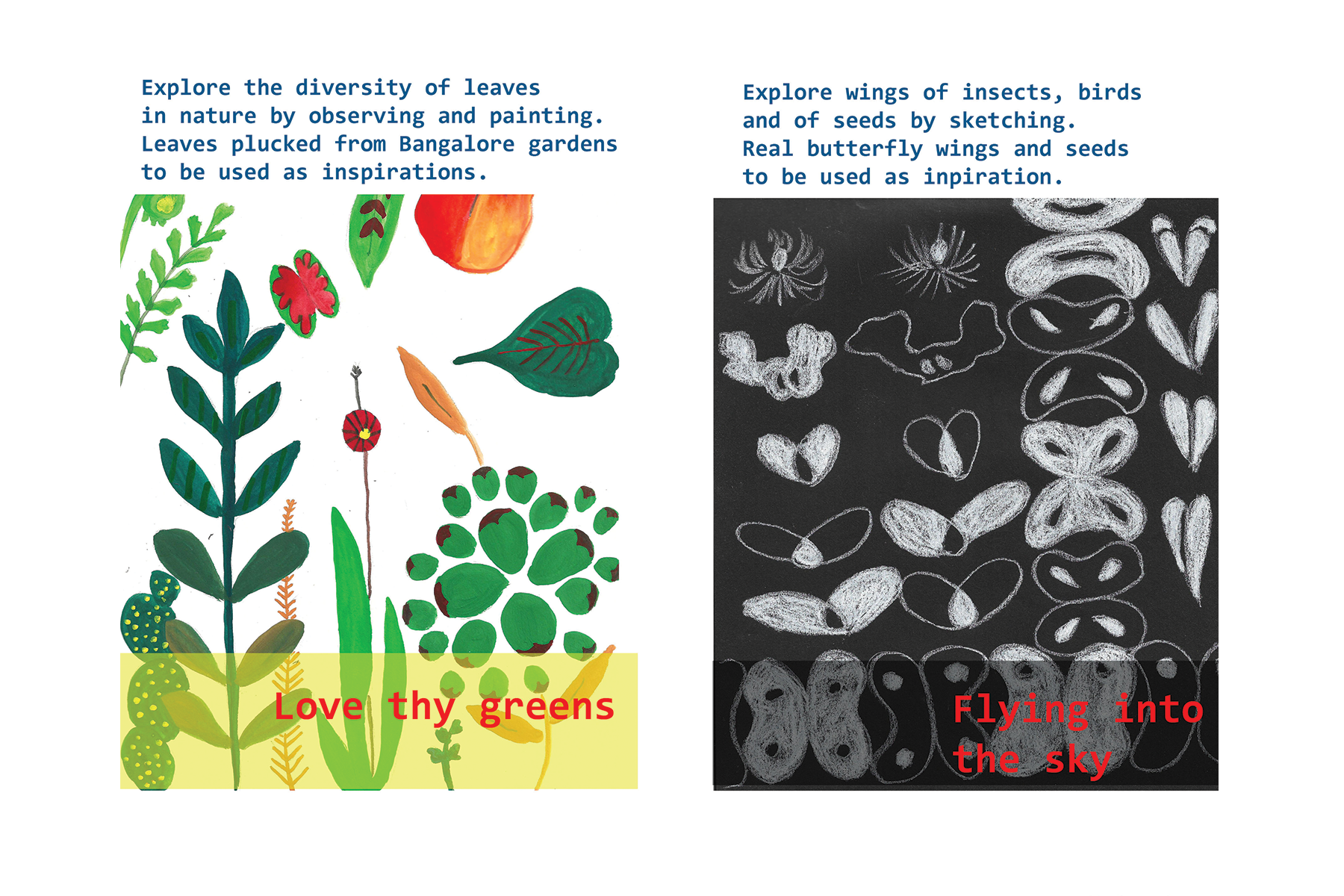 Workshops
I have conducted sci-art and sci-com workshops for school students and college students. With school student group, we explored art as a mode of learning science. With college going science students, we explored art as a medium of science communication.
Graphia
This sci-art blog is a part of cytoskeleton lab, where I currently work as a post-doc. Most of the work is inspired by the work done in the laboratory or the subject.
Copyright protected
All the work on this website is copyrighted to Ipsa Jain unless specified. All rights reserved.