Making more work is how one really contributes in the world. This year got several big and small opportunities to contribute and collaborate. Sharing some glimpses here.
#sciart
CCMB art project. I got to create a lot of science-inspired artwork this year. Some of the work has to wait before it comes out in the public eye. One of the best projects I did this year was for Centre for Cell and Molecular Biology, Hyderabad. I created a series of seven artworks each with story and narrative from science studies carried out at the research institute.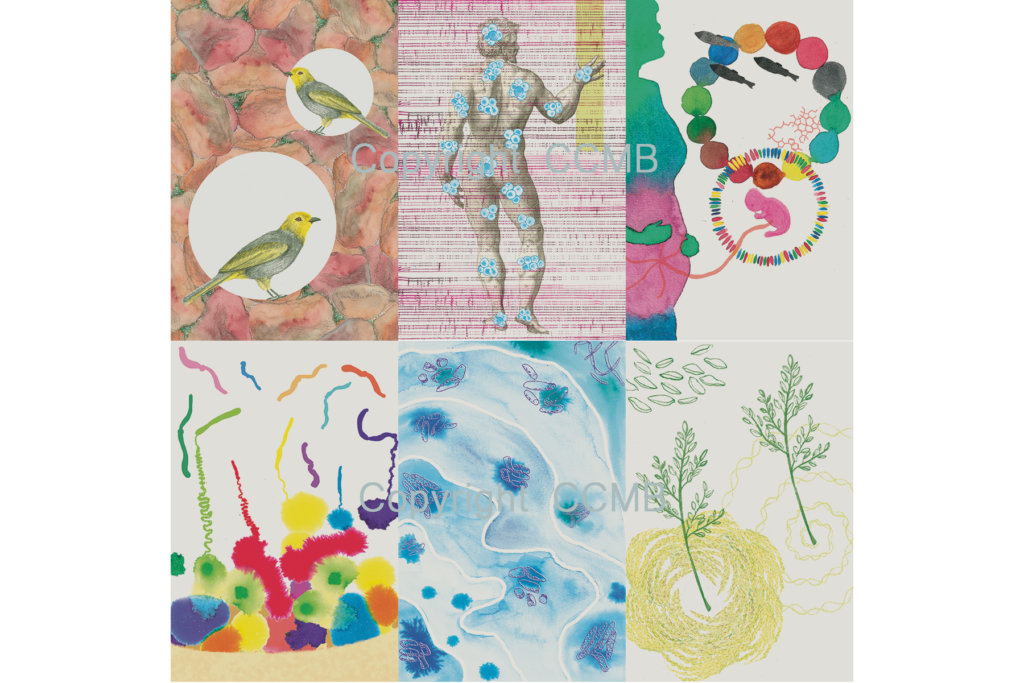 Top, left to right: Fragmented habitat, Unlimited genetic potential, Mother and the world.
Bottom, left to right: Gene packing, Bacteria and ice, Rice and culture.
If you are interested in purchasing merchandise based on these designs, write to Dr. Somdatta Karak, Science Communication and Outreach Officer, CCMB at [email protected].
If you are looking to create science-inspired work for your organization or community, send me a mail.
Graphia on the cytoskeleton. Being part of the cytoskeleton lab, I hear about and read about cytoskeleton. I spent a good part of my summer reading about the history of cytoskeleton research. This exposure inspired artworks that have been and will be rolled out on an image blog on the lab website.
#art
Sciwri Club. My trajectory as a science illustrator started while working with Club Sciwri. I continue to contribute to the blog and share it with my audience. This year I illustrated cover images to several blogs, particularly the series based on lectures by my teacher Dr. K. Muralidhar. It almost felt like an honor, and to hear good words from him. In this series, given the creative freedom, I have experimented a lot with forms. Find the articles and artwork here.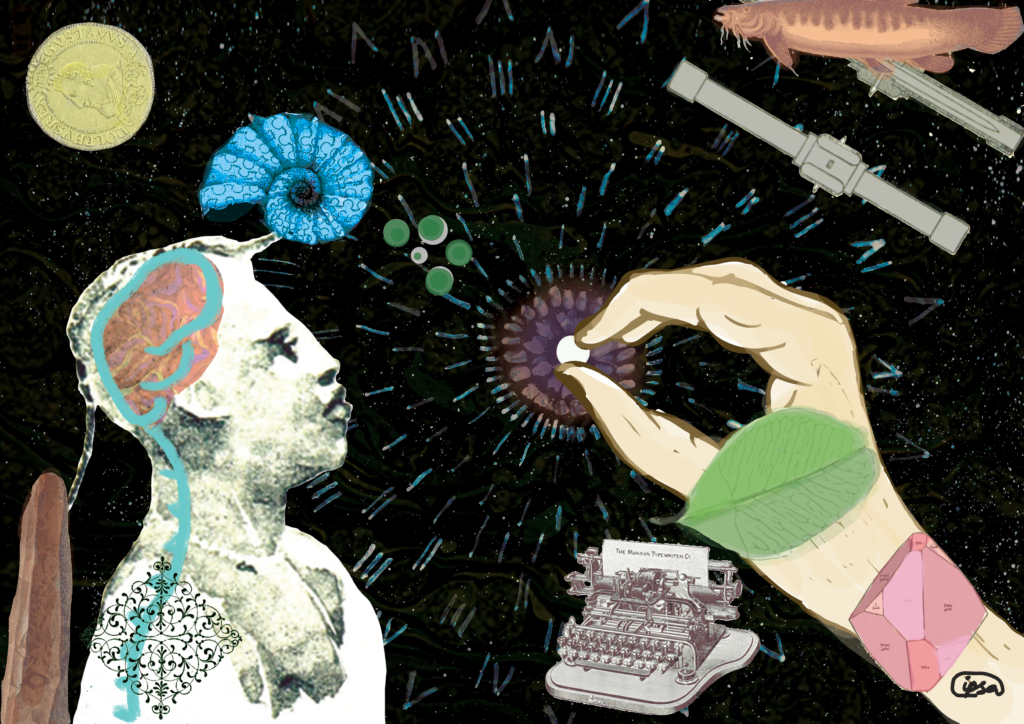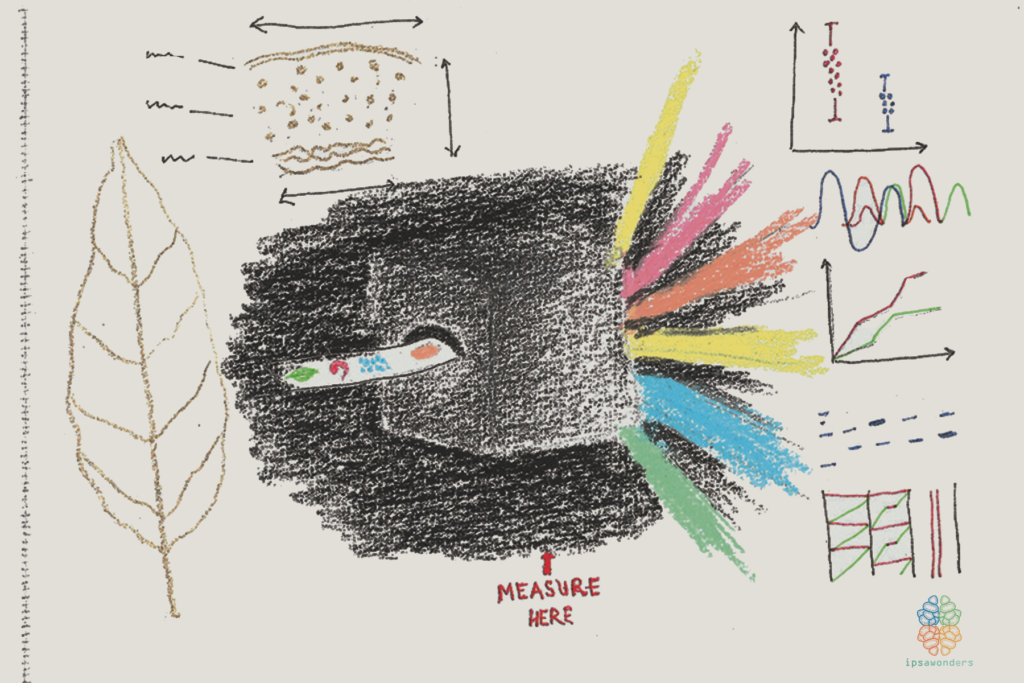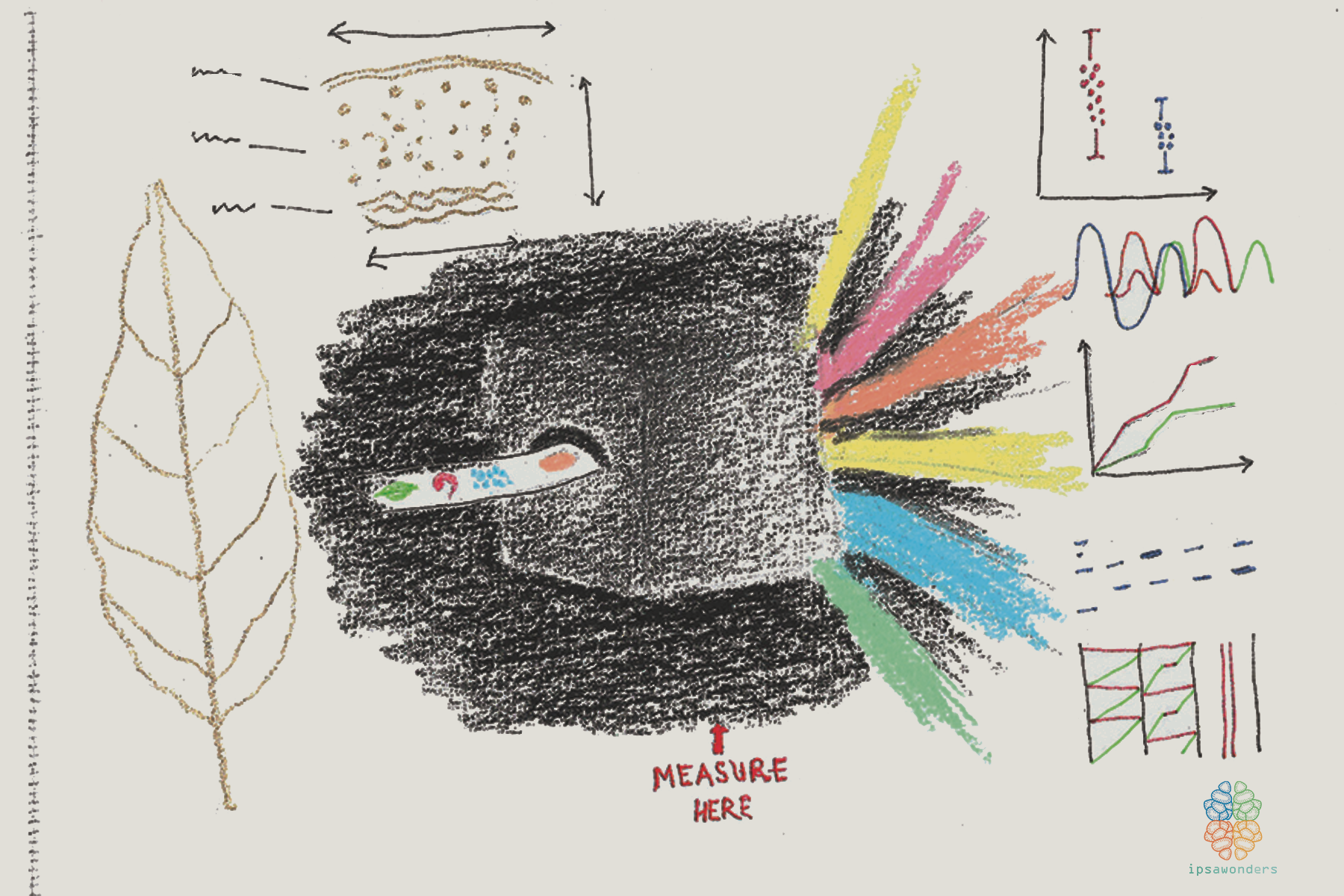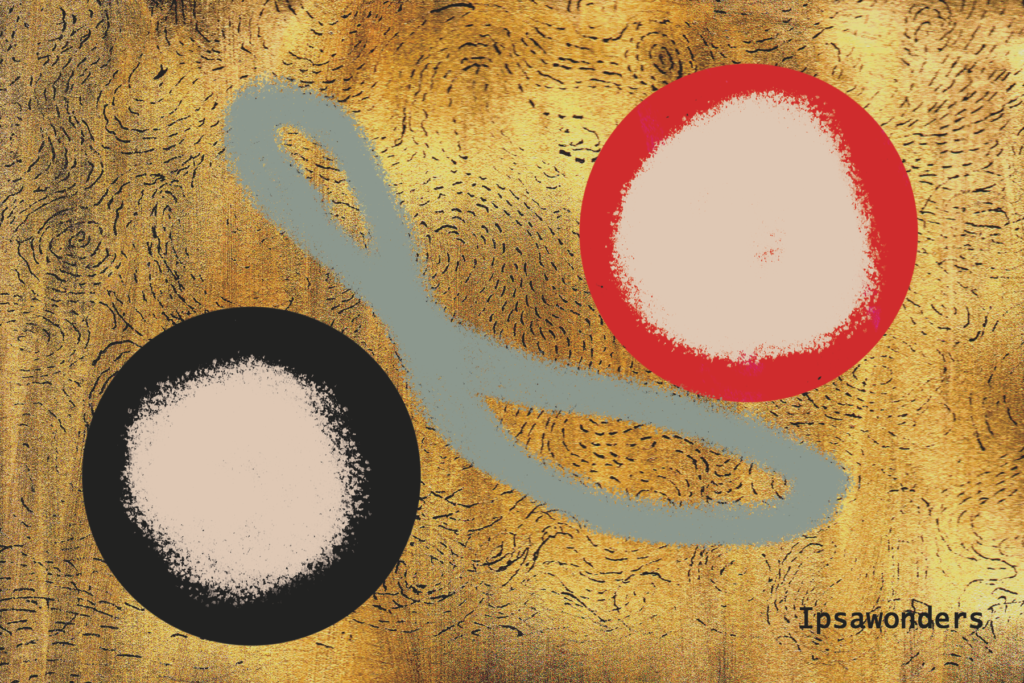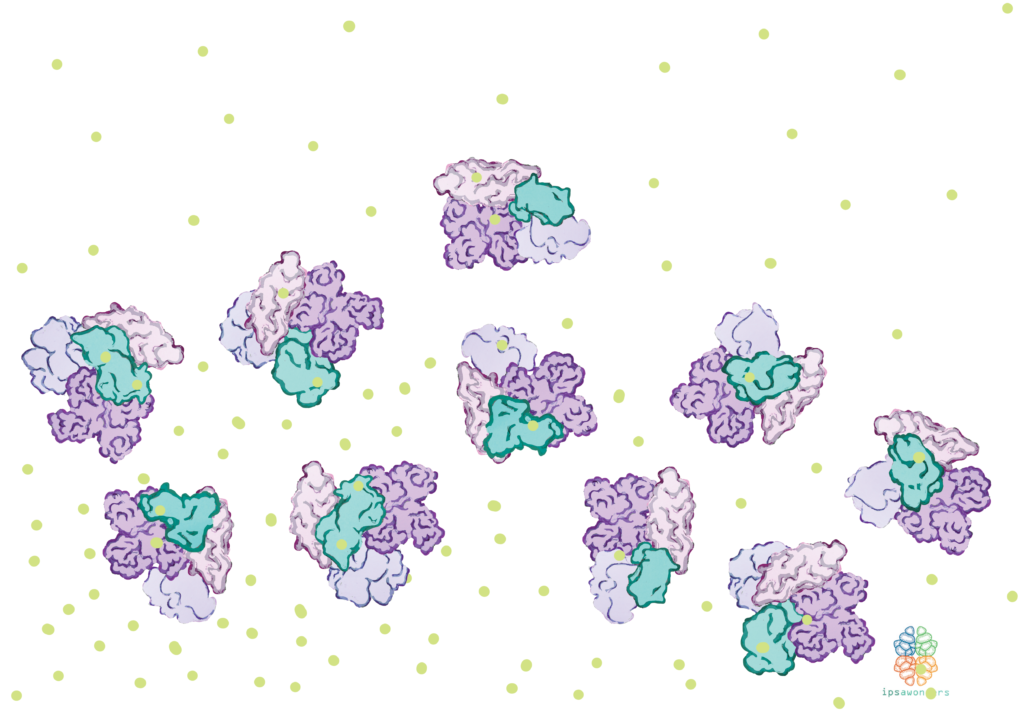 Sobremesa on Connect. The word 'Sobremesa' implies good times spent conversing over food. The fondest memories of the time spent in Indian Institute of Science, Bangalore involve Sobremesa. Approached by the team at Archives and Publishing Cell at IISc, for the cover of the printed version of the issue dedicated to food messes, I worked on my ode to my friends who made life at IISc possible.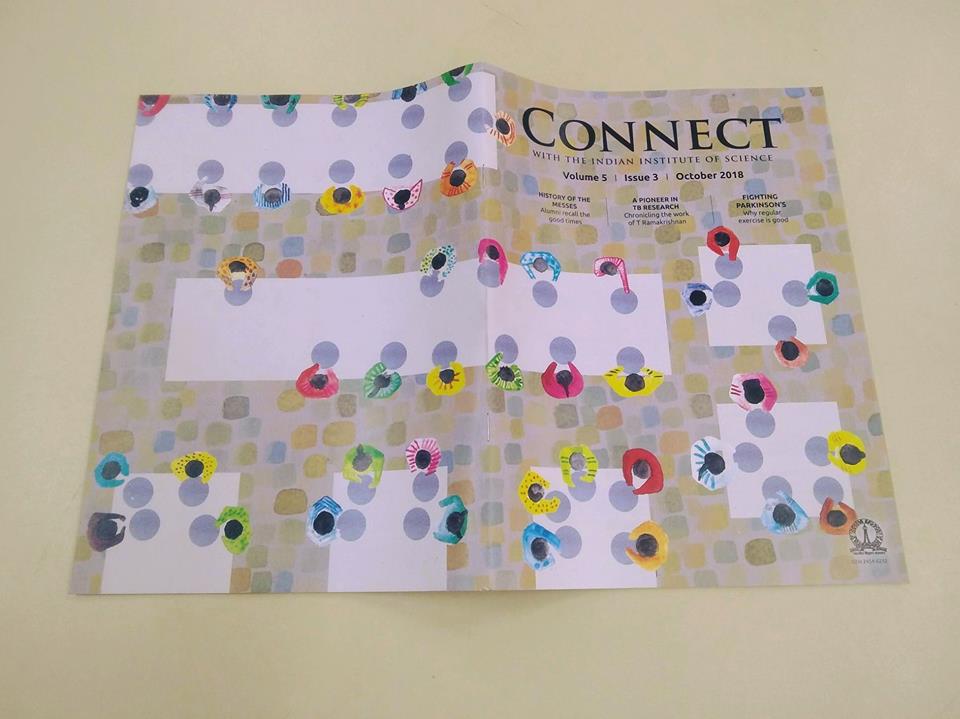 #science illustration
Bugs and behavior and evolution. This year I created three images for Dr. Deepa Agashe. Her group published several studies on flour beetle feeding behavior and evolution this year (cheers to her and her team!). I worked on images for blog reports on some of them and enjoyed working with her and her team.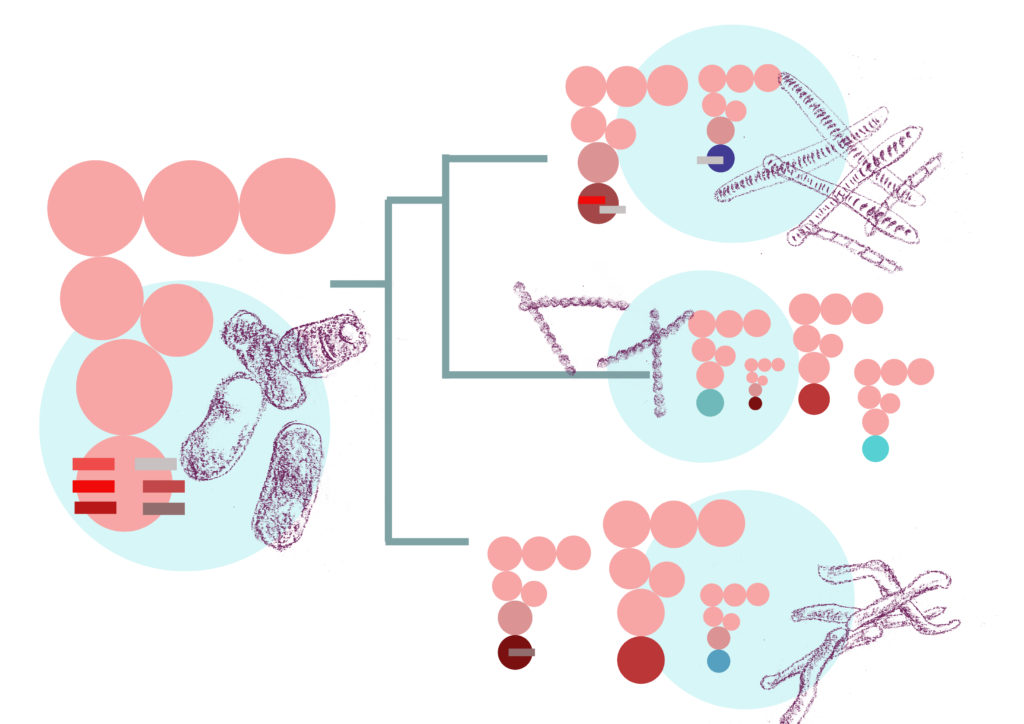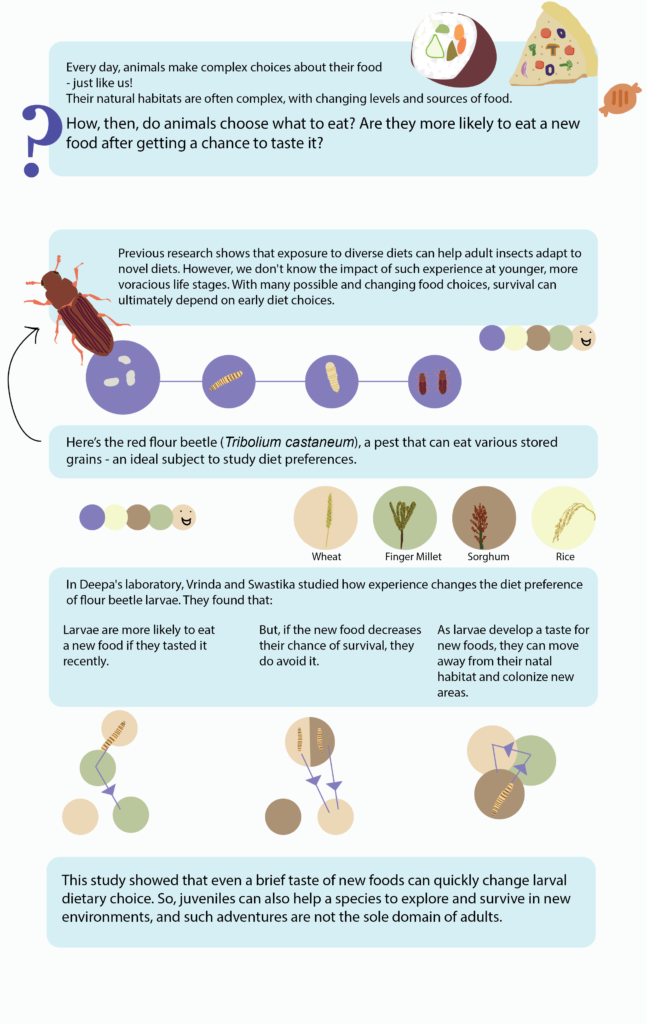 Developmental blues. I also contributed concept images and drawings for talks by Dr. Arjun Guha. Sharing one of them.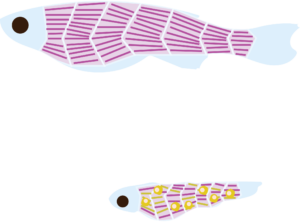 Stem cell. I also created diagrams and schematics on stem cells and their lineage for Dr. Rajshekar Giraddi and Dr. May Yin Lee towards a book. Unable to share the drawings since it is yet to be released.
Tiger genomics. I helped Dr. Uma Ramakrishnan and her student develop the schematic for their protocol used in animal genomics.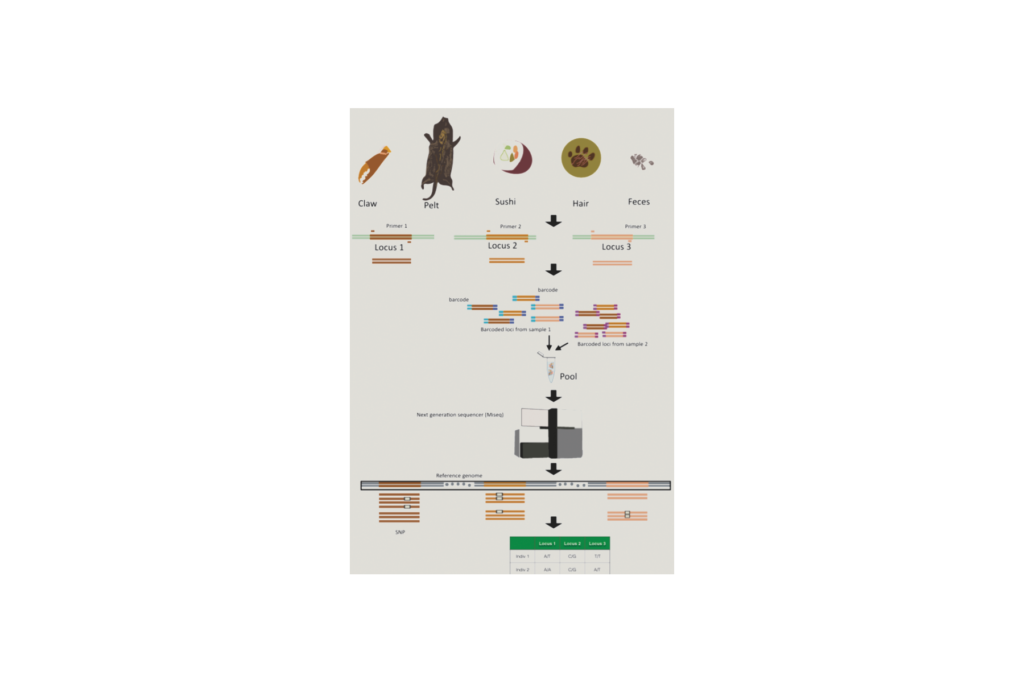 Looking forward to more collaborations and work in the coming year.